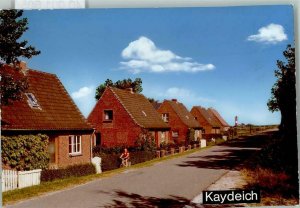 Tons of Postcards, Ads and other Ephemera.... Ex-Pat German Vintage paper lover in California. My store logo shows my Grandparents home (First on the Left) on the North Sea Island of Pellworm, Germany. Source of many amazing childhood memories.
Shipping inside the US is free.
International shipping is $3.50 flat for postcards and $14.95 for paper ads (shipped in mailing tube) regardless of how many items you order.
Just make sure to order them all together through the shopping card.
It also helps us putting your order together faster and get the items out the door within 2 business days or less. Usually we ship the same or next day for all orders.
We ship First Class Mail and First Class Mail International only. There is no need to upgrade to Priority Mail as it is literally the exact same service. We ship First Class all the time and it never seems to take any longer than Priority Mail.