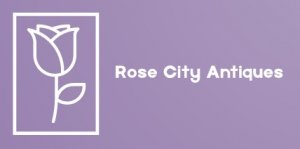 Based out of Springfield Ohio. Member of the International Federation Postcard Dealer. I am delighted to bring you a great selection of Towns and Topic Views that you love at reasonable pricing.
Shipping for any postcard under the value of $20 is shipped in a white ridged flat cardboard photo mailer. A bright red DO NOT Bend label is placed on each mailer for a little gentler of care. I find this to provide excellent protection against the rough handling from the its journey here in Springfield Ohio to where ever you are located. 
Shipping is a flat $2+$0.25 for each additional postcard with a Max of $5. Since I don't charge the rate for it to be placed in a First Class Package. There is no tracking. I will gladly refund your purchase as well as the shipping charge if you don't receive your purchase within 10 business days. Guaranteed. For purchases that exceed $20 they are placed in the same ridged mailers and then placed in a bubble padded envelope and mailed with tracking. 
Shipping charge for international is $3.00 flat per item. Same guarantee is offer with 30 days of purchase.