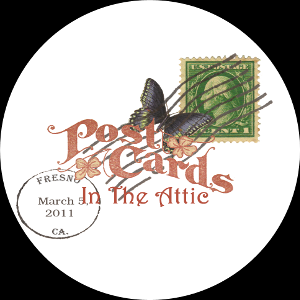 Many of these wonderful vintage postcards are over 100 Years Old! it is hard to imagine how these delicate paper treasures have survived time. Preserving these images for many more years is important to me. Holiday delivery deadline; Order by Dec 14
In 1974 I received my first postcard from my grandparents and I was instantly hooked.  And how could I have not been? As a small child the lure of the fantastic images in technicolor was a feast for my eyes.  They continued to nurture my passion for ephemera throughout my childhood by giving me cards from their own travels and vintage from my family in Germany.  The delicate novelty cards stirred my imagination even more.  Lacy cards, cards with hidden flaps containing a cascade of miniature photos and funny smart quips were horded in a large box under my bed.
I then discovered big letter and tall tales;  I think for awhile I actually thought there were oranges as big as a street car lol.  My postcards were a way to travel out of the sleepy Midwest town of my childhood and through time. 
Now I have the best job ever creating, collecting and selling postcards.  I hope you find many treasures here and fall in love with some of my own hand designed postcards.  As a photographer Postcards are an inexpensive means to express my creative self.  Check out my own big letter cards!