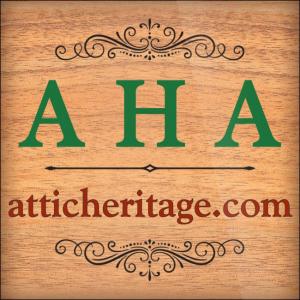 BUY NOW! Vintage postcards & ephemera. FREE SHIPPING to USA addresses for purchase of 10 items or more in ONE order. We always ship "First Class" within 24 to 48 hours in rigid mailers. We buy and sell all types. Collecting for over 60 years! Member IFPD.
Guarantee
The money you paid for the merchandise will be refunded if, within 30 days of your purchase, you safely return the merchandise. You pay only for the shipping and handling costs both ways.
Payment

We also accept money orders and checks payable to "Attic Heritage Auctions" or "Ron and Carol Littlefield" with prior approval. Please note: Returned check fee of $25.00 USD will be charged if check is not honored.
Note
We sell postcards only ONLINE. We don't solicit want lists. We don't sell on approval. We don't have a shop. We don't sell at shows. We don't buy on approval so do not send us cards-- inquire first. All this keeps our overhead expense down and makes it possible for us to offer the best cards at a consistently competitive price.